Key values
At the very heart of Corporate Culture lie the values which form and underpin the basis of business success. These are commonplace nowadays, especially given the increasingly complex global environment we operate in. A commitment to corporate values has been there since the inception of Technopac Austria.
Our employees have a contemporary vision for Technopac Austria: values we worked out together.
In defining our "Value Mix" four guiding principles emerged which have shaped our culture and way of working within Technopac Austria and outwardly characterize and determine the image and profile we want to project.


Our people
Our staff and colleagues are our greatest asset. They have shaped our past, define our present conduct and are responsible for our future success.
How we Act
In terms of how we behave, we are action orientated and dedicated towards helping our client's achieve success. We appreciate and understand that success may only be achieved on a sustainable basis if strong customer relationships are developed and therefore our duty is to provide long term global expertise and add value for our customers.
The key to success
We define as coming up with ideas and innovations that mean something - for our Company and which are important for the planet. This necessitates our employees thinking ahead, forging new ideas and innovation and never being afraid to try new ways. Only then can we meet our commitment towards performance excellence – from the technological, business and social responsibility perspectives.
Our pursuit of success
The quest for success places high value on trust, transparency and personal accountability towards all relationships. Sincerity, reliability, integrity and professional repute characterise the manners of all employees - within the Company as well as interfacing with customers, suppliers or partners.
Key visions
www.unternehmen-fuer-familien.at

Family-friendly Commitment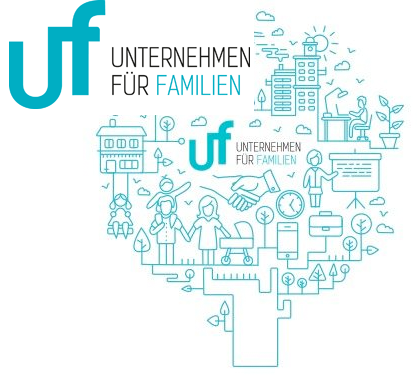 The Family Way is a core part of our mission statement. We see it as our role to create awareness and acceptance of "family friendly" life and associated working environment under our own area of responsibility. As a Business which is aware and accommodating in terms of the challenges people face in balancing life style, family and work commitments, we want to publically spread and encourage tolerance towards a family-friendly approach throughout our community.
Work-life balance
We are approachable and available as contacts to assist families in juggling their work-life balance. Thanks to the support offered by more and more family-friendly enterprises, the families, communities and businesses where they work all end up benefitting. The work-life balance becomes self-evident as a way of enhancing a person's performance and contribution. Family friendliness requires the right mix of support, such as childcare, family counselling and fostering a tailored recreational environment.
Partnership
The principle of partnership: These days we recognise that a fair division of work and family duties is a basis for successful relationships and provides equal opportunities for women and men. In order to proactively accommodate the needs of our employees and citizens in the wider community, we seek to develop the most suitable "family- friendly" partnership opportunities together.
Motivation and Inspiration
As a partner of the network "companies for Families" we have a role model responsibility to observe. We lead by example and in so doing, serve as a positive reference for other companies and local authorities to implement similar family-friendly policies. Through our partner presentations, we continuously provide updated information and visibly promote, under our area of responsibility, any new ideas and concepts.
Networking
We are able to further promote a "family-friendly" culture via an active participation in the "companies for Families" network. Through exchanging experiences and knowledge with similarly interested organisations and partners, new ideas and cooperation is the positive outcome.